A Guide to the Best Backpacking First-Aid kits in USA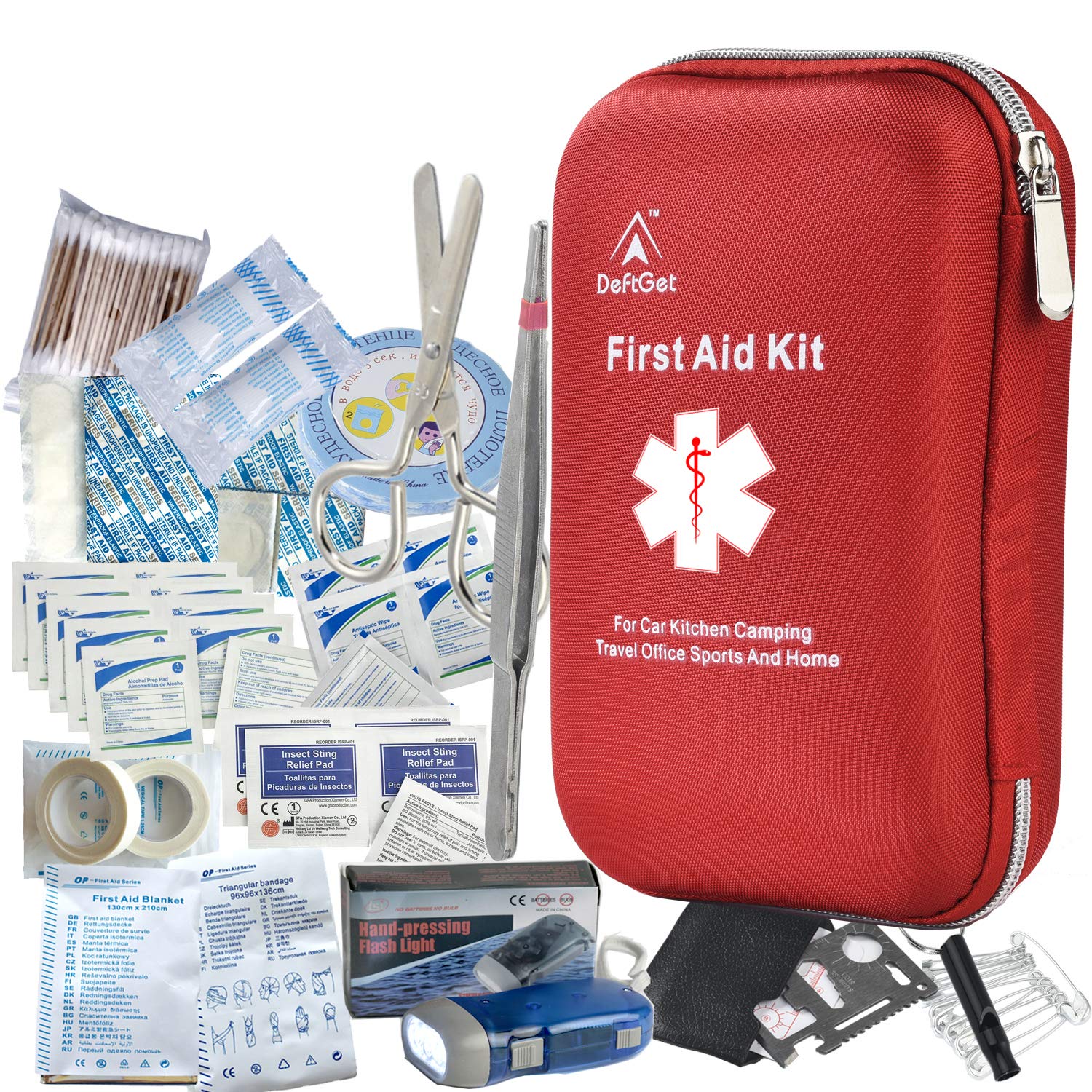 "Life is best when you are camping!" 
Well, that surely is true to its very core. But backpacking and camping regulars will agree that it isn't really wise to step out in the wild without a basic backpacking first aid kit.  
Why do we need backpacking first-aid kits?
A couple of handy medical supplies and basic knowledge are much needed to cruise through any crisis while out and about. With time and practice, camping enthusiasts do gain the confidence to wander further in the wild and be more adventurous. But with a first aid kit in hand, being out there for hikes, treks, jungle trails, fishing, and others is way easier and safer.  
Why pick Ocklawaha Outback medical kits?
Being prepared for mishaps is a good habit, but that doesn't mean one has to carry bulky and heavy medical kits while on the move. Preventing a medical crisis is always better than curing it. But what in the case of sudden accidents? Get hold of the best first aid kits from the adventure and camping essential specialists in the USA, Ocklawaha Outback. 
Their kits come in very compact, handy, and all-weather-friendly pouches that surely make tackling those moments of crisis a breeze. Also, the product upgrade in 2022 makes sure that all kits are kid-friendly as well. Hence, this summer, before you plan your outdoor adventures and activities with your family, make sure that you grab one of these backpacking first aid kits from Ocklawaha Outback. 
Top picks from Ocklawaha Outback's first aid kits
Ocklawaha Outback forte is to provide you with all kinds of adventure products.. Similarly, they also ensured that all backpacking and camping enthusiasts stayed protected from any kind of cut, sprain, or injury with their range of backpacking first aid and survival kits.
Adventure Medical First Aid Kit: Family-

 

BUY NOW
Though most kits come in kid-friendly designs, Ocklawaha keeps in mind that it is essentially adults who take care of kids while camping or outdoors. From camping trips to hikes, this kit comes in handy whenever the child accompanying you may need first aid. In a very recent product upgrade, this kit includes the latest edition of a comprehensive guide on caring for kids while outdoors. The "Caring for Children in the Outdoors" guide comes with step-by-step manuals on how to take care of fractures, sprains, or dislocations, along with specific instructions on administering medications. 
With a wide range of first aid supplies, this kit is sufficient for taking care of the whole family. Also, adding to the parent's advantage, this kit includes a very compact and handy pull-out kit that can fit in a diaper bag or stroller very easily. 
This super useful kit comes with first aid medical supplies for a family of 3–4 members that can last up to a trip of 1-4 days. Some of its essentials include several types of bandages, pain medication for wounds and burns, instruments like safety pins and tick remover forceps, and lastly, survival tools like a compass and a mini rescue howler whistle.
This latest 163-piece kit keeps one prepared for nearly all sorts of emergencies during backpacking or camping trips. A very lightweight yet compact, portable, and reusable backpacking first aid kit . This one too is upgraded as per the 2022 latest combination for first aid kits. Customer feedback was taken into account during the upgrade; stronger and bigger scissors, as well as flashlights and tweezers, were introduced. 
Also, all medical supplies in the kit are of medical-grade quality and manufactured in an approved modern facility with the finest equipment. This first aid, or, as one may call it, survival, will surely not let you down during moments of bigger crises like tornadoes, earthquakes, or hurricanes. This 18-product, 163-piece kit is trusted all across the USA by parents, nurses, lifeguards, doctors, EMTs, and even construction workers. 
Last but certainly not least, its multipurpose use, durability, and ability to fit almost anywhere, like boats, yachts, bikes, or jeeps, make it a favorite in the backpacking community.
250 piece Survival Gear and First Aid Kit-

 

BUY NOW
This is the ultimate first-aid, medical, or survival kit that one can think of. This 250 is thoughtfully made thinking of the daredevil, hardcore adventurer, and backpacking enthusiast.
 This kit comes with handy components like a fire starter, whistle, earthquake raincoat, folding shovel, compass, and much more. This mega kit protects your family or backpacking group from any kind of unforeseen accident or natural calamity. Designed and assembled by three survival experts, all 250 pieces can be put to multipurpose use. It is capable of protecting a family or group anywhere in the world during any kind of crisis. The medical kit in it includes all the major essentials like scissors, safety pins, wound pads, cotton buds, tweezers, and a handsome amount of bandages. 
With the 2022 upgrade, the bag is now military grade water-resistant. It also comes handy with survival items like a multifunctional axe, an emergency tent, a compass, blankets, lanterns, and so on. This can surely make a great gift for the loved ones among your family and friends who love backpacking and camping adventures. 
So before your next camping trip this summer, don't forget to take that extra step of protection by buying one of these backpacking first aid kits from Ocklawaha Outback. 
For more camping and backpacking essentials and the latest products, visit Ocklawaha Outback.
---